The Judges
Diana Rico Muñoz
Graduated from Marymount School Bogotá in 1988
is a Marymount graduate, an artist, director, and audiovisual producer born in Bogotá. She has a 25-year career in media production, cultural management, film criticism, and cultural journalism. She is the founder of the film production company 4Direcciones Audiovisual which explores the relationship among art, spirituality, and territory through documentaries, feature films, animated series, immersive sound installations, mixed reality exhibitions, and live events. She has created and hosted cultural and television programs such as Cinearte from Canal Caracol and Cineclub from Señal Colombia.
In 1999 Diana began an in-depth study of the native traditions of the Americas, becoming a Chanupa or Sacred Pipe bearer and singer of the Dance of the Sun and the Dance of the Spirits in Carnivals in Ecuador, Mexico, Spain, and Colombia.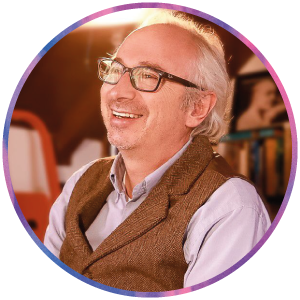 Diego Arbeláez Izquierdo
Scriptwriter, Director, and Producer.
Is a Colombian director, scriptwriter, and producer with over 30 years of experience in television and has now moved to creating of digital content for Caracol Media Holding.
Diego has participated in many TV productions such as "De pies a cabeza", Popstars, Club 10, Play Zone, and "Entre sombras." He has been awarded 2 Simón Bolivars, 4 Indias Catalina, 2 TV novelas, and 1 Orquídea. Currently, he is the director of "Caracol Escuela", an arts training school for audiovisual media. He is responsible for preparing new talents in all artistic disciplines the contemporary audiovisual industry demands.
Juliana Valencia Rodríguez
Dancer and Musical Artist.
Is a Musical Theater artist with more than 15 years of career in the professional company MISI PRODUCCIONES. She has taken part in musicals such as: Aladdin, A Tribute to Michael Jackson, and The Greatest Story Ever Sung, presented in New York City. She has also participated as a dancer in series such as Netflix's «Ritmo Salvaje», in Disney's «Champeta, El Ritmo De La Tierra», and in concerts of Carlos Vives, Greeicy, Calle y Poché, and Sebastian Yatra.
Currently, she is in seventh semester at the Universidad del Rosario's alliance with MISI, to obtain her professional degree as master's in musical theater.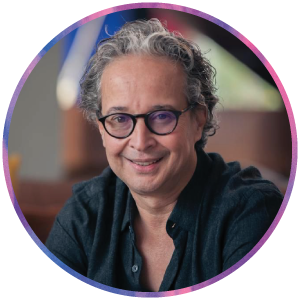 Miguel De Narvaez Casabianca
Dancer and Musical Artist.
Composer, Producer, and Musical Director.
Is a composer, producer, and musical director of the most important musical reality shows, jingles, and soundtracks for Colombian television. He has been the musical director and musical producer of programs such as "Yo Me Llamo," "La Voz," "Tu Cara Me Suena," "La Voz Kids," "La Voz Senior," and "A Otro Nivel."
Miguel has been a professor at the Faculty of Arts of the Universidad Javeriana, guest lecturer at universities such as Externado and Rosario; speaker at the TS2 Conference in Washington, and juror at the ASDER Awards in El Salvador and FIAP in Buenos Aires. He has also worked as a composer for singers like Camilo.
Winner of the 1997 TV & Novelas award for best novella song for "La Viuda de Blanco" and 4 awards from ASCAP.
He is currently the general director of Miguel De Narvaez Música y Estrategia.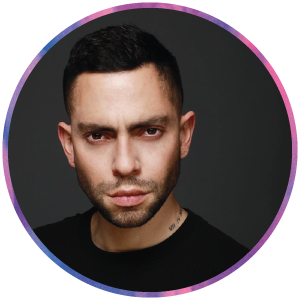 Juan Tarquino
Artist, Director, and Audiovisual Producer.
Is an actor, writer, and director. He has been a teacher at multiple educational institutions for more than 18 years, including our school. He has more than 7 years of experience as a radio and TV presenter in Colombia and Argentina. He has developed his artistic exploration in film, theater, and television. He has participated in series such as "Pálpito" (Netflix) and "Eso Que Callamos Amor" (Telepacífico), among others.
Currently, he dedicates his artistic development to Lesley Wolf. This Drag character has allowed him to get recognition from Vogue Mexico and Latin America magazine as one of the Latino creatives shaping the future. With his Drag character, he has participated in different international competitions and shared the stage with several of the world's most renowned Drag Queen artists. In July 2021, he released his EP called "La Señora."